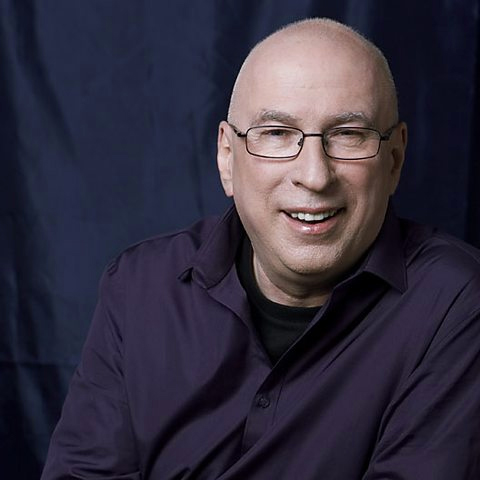 Ken Bruce has been broadcasting on the BBC for some years, although the suggestion that he was the first person to announce the retreat of Bonnie Prince Charlie's army from Derby is untrue…
He was educated at, or at least attended, Hutchesons' Boys' Grammar School in Glasgow, where his achievements included being named "Laziest Boy in the School". He did however, become Captain of Curling and took his team to the final of the Scottish schools Championships.
Life Before The BBC
On leaving school, he studied accountancy for two years before discovering that he was not cut out to be a financial genius, or indeed any other kind, and became involved in a car hire company, rising from washing the cars to minor management.
In his spare time, he enjoyed hospital radio, although the patients may not have, and eventually talked his way into the BBC in Scotland, where he became an announcer. He read the news, introduced concerts and laughed, smoked and drank a great deal. He has, of course, improved his behaviour since then by giving up smoking.
Moving Around Radio 2
His own daily show in Scotland followed, and he would have played out his days there had Radio 2 not come calling. The Saturday Late Show in 1984 was his first regular gig, and this led to the offer of the Breakfast Show the next year, when Terry Wogan departed for television.
The year after that, he moved to the 9.30 slot, where he has remained, with just two intervening years in other slots, ever since.
Eurovision Comes Calling
In 1988, he became the radio commentator for the Eurovision Song Contest and has being doing that ever since too, although he is never quite sure why.
Ken loves proper live music though, being a failed drummer, and has a special soft spot for orchestral concerts, which is why he is delighted to have been involved with Friday Night Is Music Night for over ten years.
What's Important
He has avoided the telly over the years, finding it all a bit frenetic, and also with a feeling that the viewing public are not quite ready for him; but he is happy to go on Countdown every so often because it is more like radio – no-one rushes around pretending it's important.
He has been married three times and has six children, so is an obvious descendant of Robert The Bruce, whose experiences with the spider led him to "try, try, try again."
When he is not looking after the Bruce clan, he has begun the arduous task of piecing together the events of his life in an attempt to write his autobiography. Ken is content to remain at Radio 2 until the call comes to restore him to his rightful place on the Throne Of Scotland.