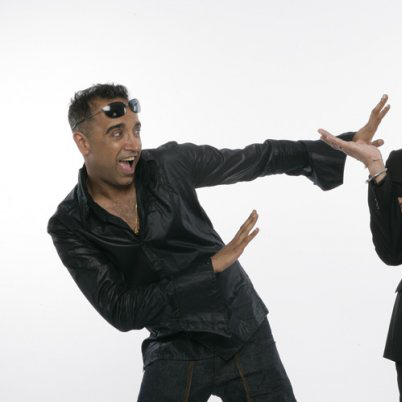 Born and raised in Glasgow Raj, along with Pablo, has become a pioneer of Bollywood in the UK. Loving Bollywood from a young age, and enjoying the escapism and beauty of the on screen stars, they have created a brand that is intrinsically Bollywood.
Brought together by a play written by Eastenders star, Nina Wadia, a partnership developed, allowing the pair to use their cheeky personalities to attract everyone to them, from Bollywood stars to ordinary people.
During a glamorous Bollywood themed month at Selfridges they were christened "Raj&Pablo – the Bollywood IT Boys". This allowed them to delve into mainstream UK pop culture, where they are often referred to as 'Bollywood's answer to Ant & Dec'.
In 1998, Raj&Pablo went on to launch their first compilation album "Bollywood Nights" which received fantastic reviews from the public and media luminaries such as Vogue and Tatler.
Following on from this, Raj&Pablo launched their monthly Bollywood Nights at the exclusive Cobden Club, which have been running successfully for 15 years and attracting thousands of Bollywood lovers from all walks of life! And now are on the committee for the private members club THE CENTURY.